Urgent:
The spread of COVID-19 has impacted our business operations throughout the ports of service worldwide. Djibouti , Greece , Lebanon and Cyprus operations are suspended till further notice . Please contact us at : operations@samwell.com.cy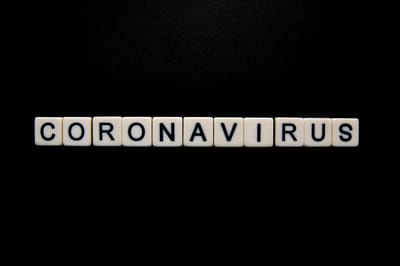 UNITED NATIONS:
Vendor
Samwell Limited is participating in the Urgent Tender of the UN for the Provision of passenger / vehicle vessel for the transportation of UN personnel, vehicles & cargo in support of UNSMIL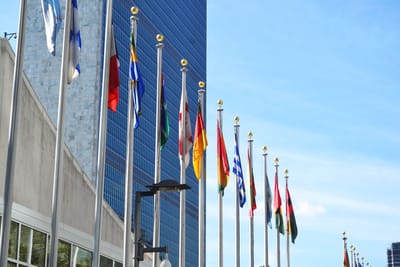 M/V IBISCUS:
On the 5th of March 2020 our vessel arrived from West Africa to Rhodes port . It came on board a cargo ship after initially discharged and transshipped in Gibraltar . Vessel currently up going major upgrade and maintenance .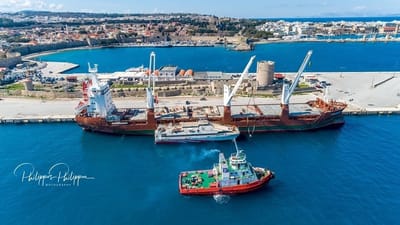 Lebanon Sea Transportation:
Beirut 2020
High Level Business Plan for establishing a Sea Transportation project , focused on a route between Tripoli and Beirut - Lebanon . The proposed transit service will starts its operations by acquiring five vessels from Samwell limited . A catamaran vessel , Kometa Type hydrofoil and Kolhida Hydrofoils.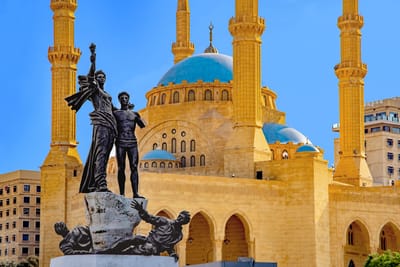 EAST MED LINES (EML):
Managers
In June 1991 a Russian Hydrofoil was purchased by our sister company the Lebanon based EAST MED LINES (خطوط شرق المتوسط) . It was a second hand hydrofoil bought from The Seaport Of Sochi with a sitting capacity of 120 persons, a speed of 35 knots and fully air-conditioned. The craft will arrive in in Cyprus in June and test runs will be carried out . EAST MED LINES (خطوط شرق المتوسط) will be commencing its operations to Beirut from Larnaca on daily basis .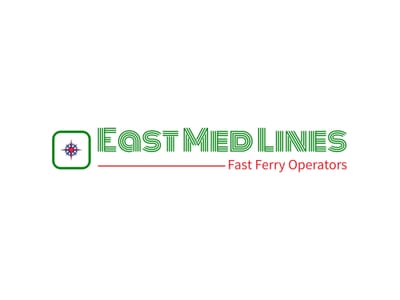 FRONTEX | Under Genderal Contract.:
FRONTEX
Kos Island , Greece | 20.12.2018 Our company has successfully transported refugees back to Turkey . With M/V ASIM KAPTAN we repatriated a number of refugees which were refused Political Asylum or they requested voluntarily to be repatriated . Operation was supervised by FRONTEX and Greek Police .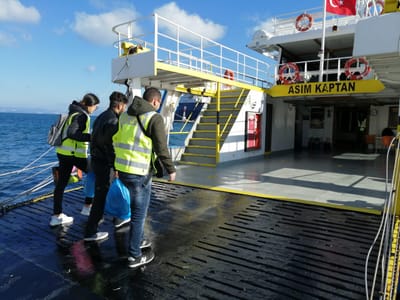 EMERGENCY EVACUATIONS:
By Sea Evacuation of Refugees
Every year a new need of evacuation appears . From Yemen to Syria and from Libya to the rest of Africa coast . The response by the International Organisations it is prompt but when there is need for ships to evacuate the refugees fast and safe are very limited . Contracts sometime reach incredible finance numbers and vessels can be dangerous for the transport of human life by sea .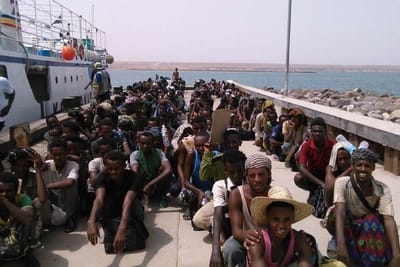 RODITIS SHIPPING AGENCY:
Logistics & General Agency Support
RODITIS SHIPPING AGENCY is the agent of SAMWELL LIMITED (崇文有限公司) a global company specialised in the field of Emergency Support to NGO , International Organisations and Governments for the evacuation of refugees and Nationals from War Risk or War Zones 24/7/365 As a marine company based in Nicosia , Cyprus owning and managing a fleet positioned in various areas in the Mediterranean and Red Sea offering immediate support to International Organisations , NGO , The UN , IOM and Governments when it comes to urgently evacuations by sea of refugees or nationals for dangerous or war zones as well as wherever our services are needed . Since its establishment our company worked with IOM , MSF , WESTMINSTER GROUP PLC , FRONTEX and many others . Our current projects extend from Somalia to Yemen , Sierra Leone and Lake Victoria .

FRONTEX CONTRACT ACTIVATED:
First voyage performed 9/11/2017 from Kos to Guluk
Following the implementation of the European Union-Turkey Agreement in March 2016, Samwell limited has been awarded the contract to repatriate refugees from KOS , Greece to GULLUK , Turkey . In this effect we had successfully repatriate the first 70 passengers (Officers and Refugees) .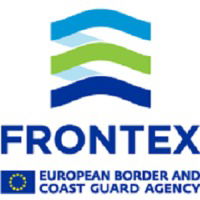 M/V SEA PRIDE (NEW !):
Under Dry Dock for Repairs and Positioning in Somalia as a rescue vessel .
Our ferry M/V SEA PRIDE is now under renovation and upgrade in order to comply with the requirements of a new Contract by an NGO which is active in Somalia . SEA PRIDE will act as a rescue boat for the personnel of the NGO with the determination on zero notice to embark the personal and head for Djibouti . SEA PRIDE is under negotiation to be chartered by its current stakeholder Messrs RODITIS SHIPPING AGENCY - IMO : 1925507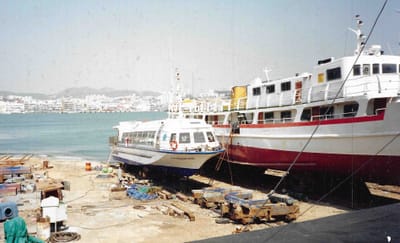 Samwell Limited:
This is what we do . . .
We are contracting passenger ferries for safe evacuation of refugees wherever it is needed worldwide . We sign agreements and contracts with States , NGO's and International Organisations . Samwell Limited save lives at sea by providing Reliable - Safe and Comfortable ferries for refugee evacuation from war and dangerous zones .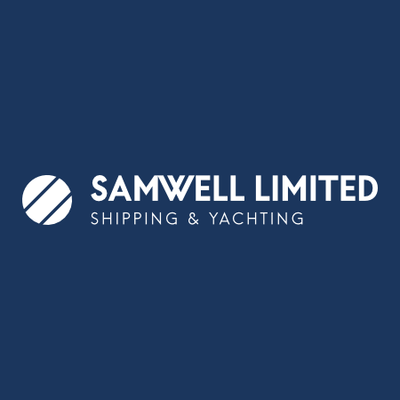 Yemen Crisis:
2015 Emergency Evacuation from Al Hodeidah
On May 2015 our agency was appointed the agent of IOM to locate , charter and manage passenger ferries with the determination to evacuate Refugees and Migrants from the Port Of Hodeidah in Yemen and bring them to the port of Obock in Djibouti . For the determination of the cause our agency chartered and operated passenger and hydrofoil vessels between above mentioned vessels and successfully transported safely refugees in Djibouti.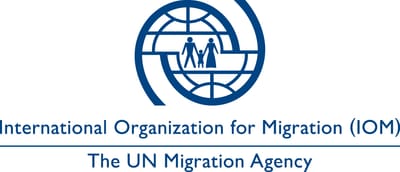 MSF Operation in the Aegean Sea:
M/V PANORMITIS was under charter by MSF to transport doctors and MSF members .
When needed on 24/7 basis our crew was prompt to transport doctors and first aid to areas where refugees were arriving from the Turkish Coast to the Dodecanese Islands from Agathonisi to Kos . . .
FRONTEX Procurement:
Contract Awarded on 26/5/2017
Samwell Limited is under final contracting for the framework contract for passenger ferry transfer service between Kos Island , Greece and Gulluk Port of Turkey . Further information are restricted and subject to Non-Disclosure Clauses .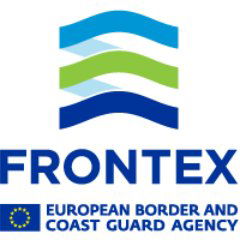 MOAS:
Topaz Responder Services in Rhodes , Greece
Early 2016 M/V Topaz Responder of MOAS was engaged in an operation to transport 223 refugees mainly Syrians from Megisti Island to Rhodes , Greece . Our company was the general agency for this operation in Rhodes , Greece .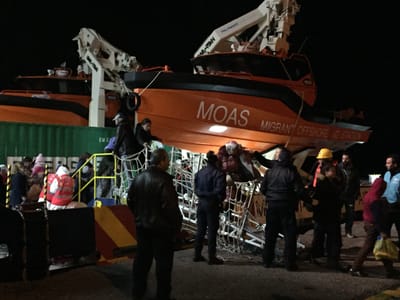 M/V Sierra Princess:
Under Charter by Sovereign Ferries
Sovereign Ferries are pleased to announce that our service in Sierra Leone has commenced operations and is now carrying passengers. Our vessel's original Name is M/V PANORMITIS Owners : RODITIS SHIPPING AGENCY - IMO : 1925507
The early years:
ORION II
Between 1991 to 1994 our company's affiliated EAST MED LINES (خطوط شرق المتوسط) operated between Larnaca and Jounieh a small ferry called ORION II . Successfully we were transporting cargo , vehicles and passengers . Service terminated 1994.